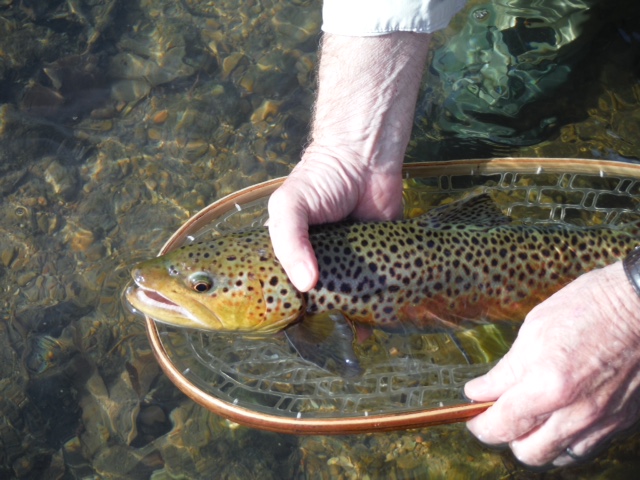 Exclusive Private Water Fly Fishing
Located near Waynesboro, Pennsylvania, we own and lease over 2 miles of outstanding trout water on the East Branch of the Antietam Creek and its major tributary Red Run. Our waters have their beginning on South Mountain flowing into the Cumberland Valley influenced strongly by a large number of limestone spring creeks. As a result of this mix, we have aquatics that combine the best of both limestone and freestone systems. A multitude of wild Brown Trout can be found in both Red Run and the Antietam. From late May through June the outstanding Sulphur hatch presents an incredible dry fly experience.

"Fish the 'Home Waters' of Joe Brooks"

Our season begins in early April with nymph and streamer fishing. This is a good time to bring in a Brown of 20" or more! On a warm afternoon, we can sometimes get a Blue Wing Olive hatch for some early dry fly action. May and June brings great fishing; a typical morning of fishing can start with a nymph or streamer then later in the day turn into dry fly action on caddis or sulphur flies. In Mid-Summer the hatches are mostly over but we do get days of very good dry fly fishing with ants, crickets and other terrestrials. Until the first killing frost, September and October bring opportunities for quality fishing as the Trout feed to prepare for winter.


---